Whiplash Injuries from Our Chiropractor in Lincoln
Dr. Lott is a Certified Whiplash Specialist, having been trained at the Spine Research Institute of San Diego (SRISD). He specializes in treating whiplash injuries received in Low Speed Rear Impact Collisions.
Whiplash can cause serious discomfort in the neck, shoulders, and back. Without treatment for whiplash, many people with this condition may suffer from complications. Over time, whiplash can have a significant impact on a person's daily life. As your chiropractor near Lincoln NE, we can help you recover from whiplash and avoid complications. If you have been involved in a car accident, seeking chiropractic care right away can help.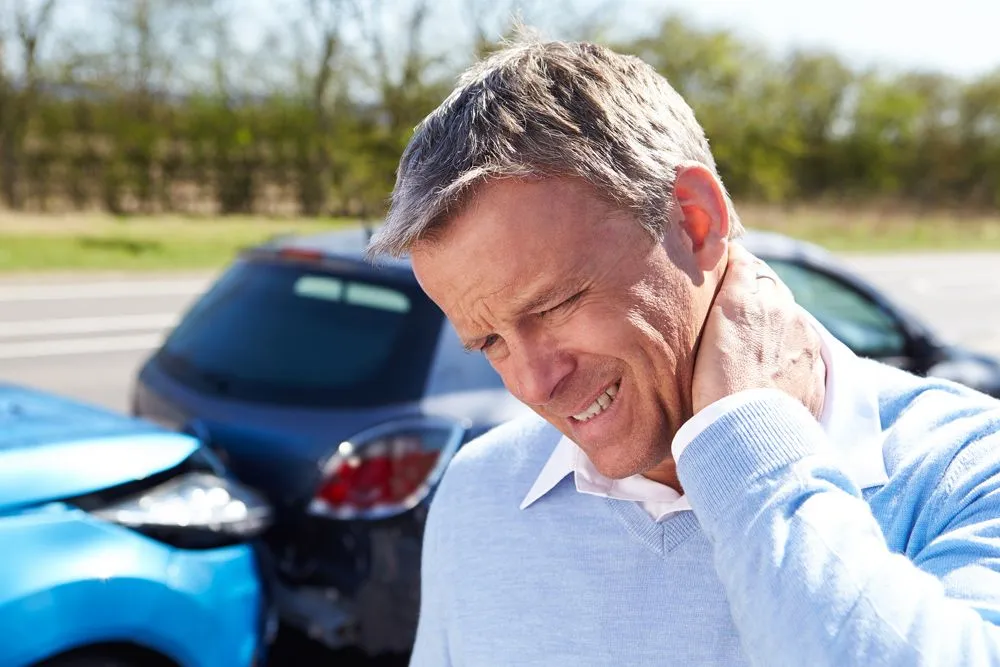 Causes and Symptoms of Whiplash
Whiplash occurs when the head is jerked forward or backward, often because of an impact. When this happens, small tears develop in the muscles and ligaments of the neck. Over time, these small tears can become painful and swollen. Symptoms of whiplash can vary, but some of the most common symptoms include:
Stiffness in the neck and shoulders.
Pain and tenderness in the affected areas.
Limited range of motion.
Limited mobility.
Blurry vision.
Headache.
Difficulty sleeping.
These symptoms can come on slowly so that many patients aren't even aware that they've been injured.
What Your Chiropractor near Lincoln Can Do to Treat Whiplash
There are many techniques that chiropractors use to treat whiplash in Lincoln NE. As your chiropractor near Lincoln, we use the following methods to treat whiplash:
Spinal adjustment - Spinal adjustment is a technique that chiropractors use to realign the vertebrae and restore flexibility to the spine. Spinal adjustment helps patients manage their pain, improve the functioning of the central nervous system and speed the healing process.
Lifestyle advice - Our lifestyle advice helps patients avoid exacerbating their injuries while undergoing whiplash injury treatment.
Stretches and exercises - We teach patients to do stretches and exercises to help them loosen tight muscles, improve range of motion and regain flexibility after an accident occurs.
See a Chiropractor in Lincoln for Whiplash Treatment Soon After an Accident
Whiplash is not a condition that many patients are able to recognize in the beginning. By the time some patients are diagnosed with whiplash, the condition has already worsened. If you are a victim of a car accident in Lincoln, seeing a chiropractor right away can help you get the treatment you need before the injury becomes serious. At Lott Chiropractic Clinic, we use a range of techniques to help our patients recover from their injuries and feel more comfortable in the process. Dr. Lott is a certified whiplash specialist, who received his certification from the Spine Research Institute of San Diego. He has special training in low-speed rear-impact collisions.
Contact Our Lincoln Chiropractor for More Information Today!
Injuries from car accidents can be very serious. As your Lincoln chiropractor, we encourage all victims of car accidents in the area to come in for a diagnosis and treatment. We can identify your whiplash even if you haven't yet noticed symptoms. We use all natural, gentle techniques to help patients manage their pain. To make an appointment with our chiropractor Dr. Gregory Lott, contact us today at (402) 489-0777.