Our Chiropractor Team in Lincoln Provides Sports Injury Diagnosis & Treatment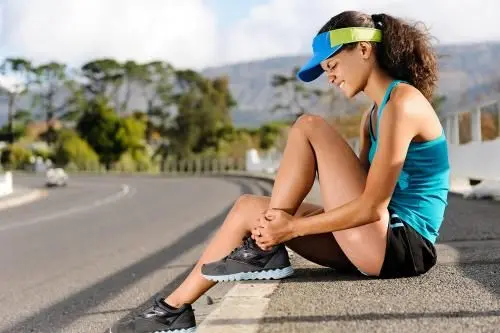 According to data from the CDC, around 8-10 million sports injuries are sustained every year in the United States, with the vast majority of these injuries occurring in people under the age of 25. At Lott Chiropractic in Lincoln NE, we've worked with many of our own local athletes of every age, and have witnessed firsthand just how exceptional customized chiropractic care can be in the treatment, management, and prevention of such injuries.
Common Types of Sports Injuries & How They Occur
Sports injuries can be either chronic or acute. They often occur as a result of over-training, under-training, poor equipment, poor technique, poor body mechanics, strength, flexibility, and range of motion imbalances, poor nutrition, poor hydration, the relative dangers of the sport itself (especially contact sports), and slips, trips, falls, and other accidents, or a combination of several of these factors.
At our chiropractic clinic in Lincoln, the following sports-related injuries are the ones we see the most often:
Rotator cuff strains and tears
Labral Tears
Muscle spasms
Ligament Sprains
Joint misalignments (e.g., facet joint locking in the spine)
Tendonitis
plantar fasciitis
Spinal disc bulges and herniations
Nerve impingement
Concussions and post-concussive syndromes
Signs & Symptoms of a Sports Injury
No two sports injuries are exactly alike, but common signs and symptoms may include:
Pain
Stiffness
Decreased range of motion
Joint instability
Weakness and muscle wasting
Scar tissue formation
Numbness, weakness, and/or tingling in the affected area
Bony spurs
How Chiropractic Care in Lincoln NE Can Help You Heal From a Sports Injury
Elite level athletes and sports teams consult with doctors of chiropractic on a regular basis, so why shouldn't everyone who participates in athletic or recreational activities meet with a chiropractor as well? There are numerous ways chiropractic care here in Lincoln NE can help you or your athletic loved ones:
Spinal adjustments can relieve pain, realign the spine, and help you function with greater efficiency and safety
Corrective exercises can improve the strength, endurance, flexibility, and motor control of key postural and limb musculature
Lifestyle and nutritional guidance can help you learn how to move, feed, and rest your body in healthier ways

Sidelined By a Sports Injury? Get Back in the Game With Lott Chiropractic in Lincoln NE
Are you an athlete of any age, skill level, or sport? Please know that our Lincoln chiropractor, Dr. Gregory Lott, is fully available and committed to helping you not only improve your health, but improve your athletic capacity, as well, and start performing closer to your true potential. To schedule a FREE initial consultation with Dr. Lott or to learn more about our comprehensive services for every athlete from beginner level to elite competitor, contact Lott Chiropractic in Lincoln now at (402) 489-0777.