Our Chiropractor in Lincoln NE Offers Natural Solution for Scoliosis Pain & Dysfunction
Scoliosis (believed to affect up to 9 million people in the US) is a condition commonly seen by our chiropractor in Lincoln NE. A normal healthy spine isn't a straight line but has gentle forward and backward curves called lordosis and kyphosis. These are important for both stability and flexibility in your backbone. With scoliosis, the spine also has an abnormal side-to-side curvature, often known as an S-curve or C-curve.
Scoliosis may be something you're born with, or it can develop over time due to some secondary issue like osteoarthritis, muscle damage, or osteoporosis. However, the cause isn't always clear.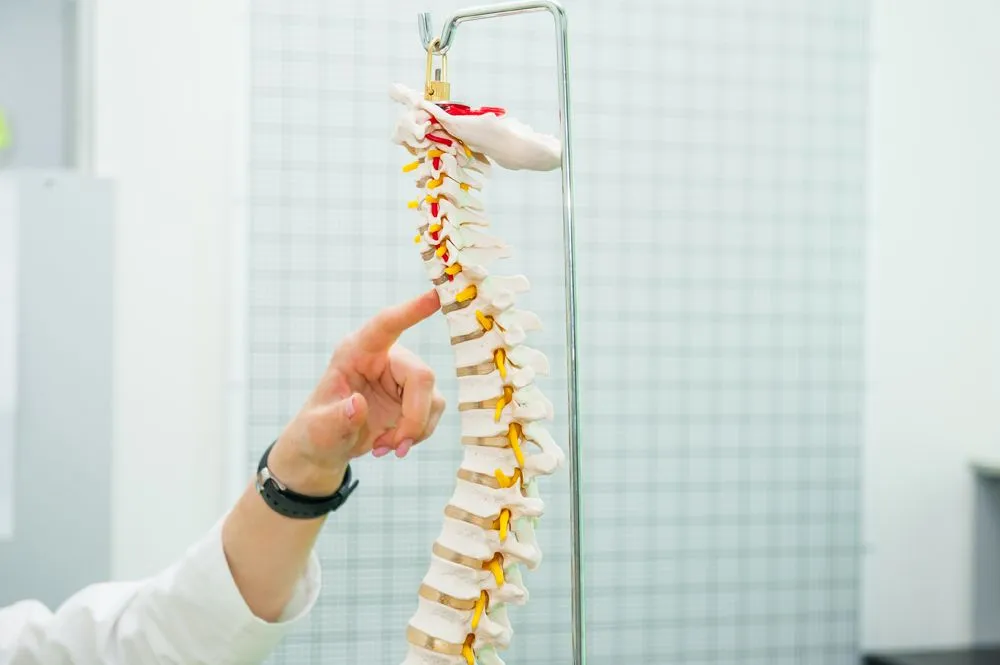 Common Scoliosis Symptoms
You or your child may be dealing with scoliosis if you notice any of the following symptoms:
Uneven shoulders or hips
One leg that appears shorter than the other
The appearance of a hump in the back when bending forward
In severe cases, a person may even have difficulty breathing or exercising. Pain in the back is not always present, but a person with scoliosis may eventually discover pain in other areas of their bodies like the hip or knee due to chronic altered force and load within those joints due to abnormalities in the spine.
How Our Lincoln Chiropractor Helps People Manage Their Scoliosis Symptoms
While scoliosis may not be able to be cured, it can be managed. Our Lincoln chiropractor can use drug-free techniques to help optimize your posture and spinal anatomy so that you can live as actively and pain-free as possible.
In many cases, spinal adjustments are helpful, because they help optimize your spinal alignment to the greatest extent possible given your condition, further reducing your risk for dysfunction and secondary issues like muscle spasms, osteoarthritis, and disc derangement. Some research has even shown that chiropractic adjustments can improve the degree of a person's scoliosis (as measured by something known as the Cobb angle).
At our clinic, we also offer several other techniques which can facilitate whole body wellness, tissue healing, anti-inflammation, and symptom relief, including:
Corrective exercises - to improve the flexibility and strength of postural muscles
Lifestyle counseling - to learn about better ways to ergonomically set up your environment, manage stress, improve sleep, eat nutritionally, etc.

Are You or Your Loved One Living with Scoliosis? Seek a Natural Solution to your Symptoms with our Chiropractor in Lincoln NE
Contact Lott Chiropractic the by calling (402) 489-0777 to schedule your appointment with our chiropractor in Lincoln NE, Dr. Lott. Our services are safe for children and adults!