Pediatric Chiropractic Care with our Lincoln Chiropractor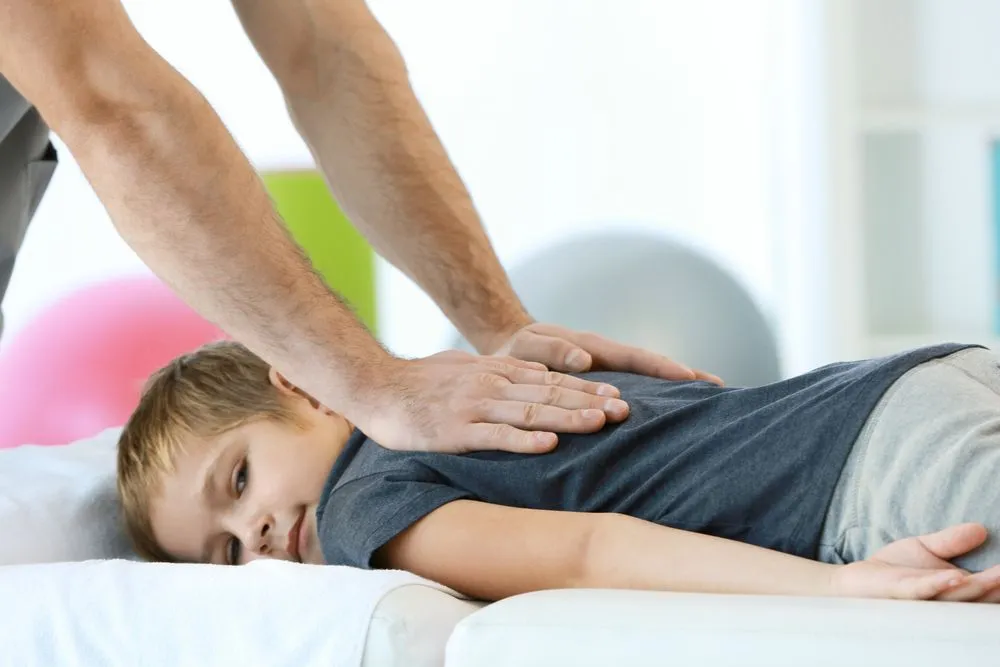 There may be times when you long for the simplicity of your childhood years -- but those years are more challenging than you may remember, at least from a health perspective. On the one hand, a child's body must grow and develop normally; on the other hand, that child must move, explore, and participate in the everyday world. Pediatric chiropractic care can give kids a major wellness advantage during these formative years. Your kids can receive that care here at Lott Chiropractic.
Children's Musculoskeletal Challenges
The challenges to a child's musculoskeletal system may begin from the moment of birth, with the passage through the birth canal putting pressure on a newborn's bones and joints. These early-life alignment problems can interfere with nerve function and inhibit normal balance and/or muscular development. Other problems may accumulate as babies become toddlers who sustain various jolts and bumps as they learn to walk, run, and play.
School sports, regular use of heavy backpacks, and other physical challenges can promote nerve problems, muscular strain and possible injuries. Scoliosis, a condition characterized by abnormal spinal curvature, also rears its ugly head during these years. These risks co-exist with growth spurts and other major changes.
A Lifetime of Better Health from our Chiropractor in Lincoln, NE
Consulting our chiropractor in Lincoln NE, Dr. Lott, may be one of the smartest things you can possibly do to put your child on the road to a healthier life. Our chiropractor can perform small, gentle but effective adjustments even on infants, making sure the way is clear for normal growth, development, and nerve function. Pediatric chiropractic care can help reduce the number of tussles your child has with colic, allergies, asthma, and other common childhood health issues, while maintaining a healthy nervous system can help you child enjoy optimal immunity against ear infections and colds.
When your child is ready for school, Lott Chiropractic can make sure his musculoskeletal system is ready as well. We can provide regular spinal screenings and back-to-school wellness checks, treat alignment problem caused by sports injuries, and educate kids on how to wear their backpacks in a healthy manner. We can also point out any early signs of scoliosis and counsel you on what kinds of treatment your child might need.
Contact Our Local Chiropractor for Treatment Options
Lott Chiropractic is equally committed to the health and well-being of every member of your family, at every age. Call us at (402) 489-0777 to schedule pediatric chiropractic care. We want to help you help your kids in their journey toward a happy, healthy, comfortable life!