Upper Back Pain Treatment with our Lincoln Chiropractor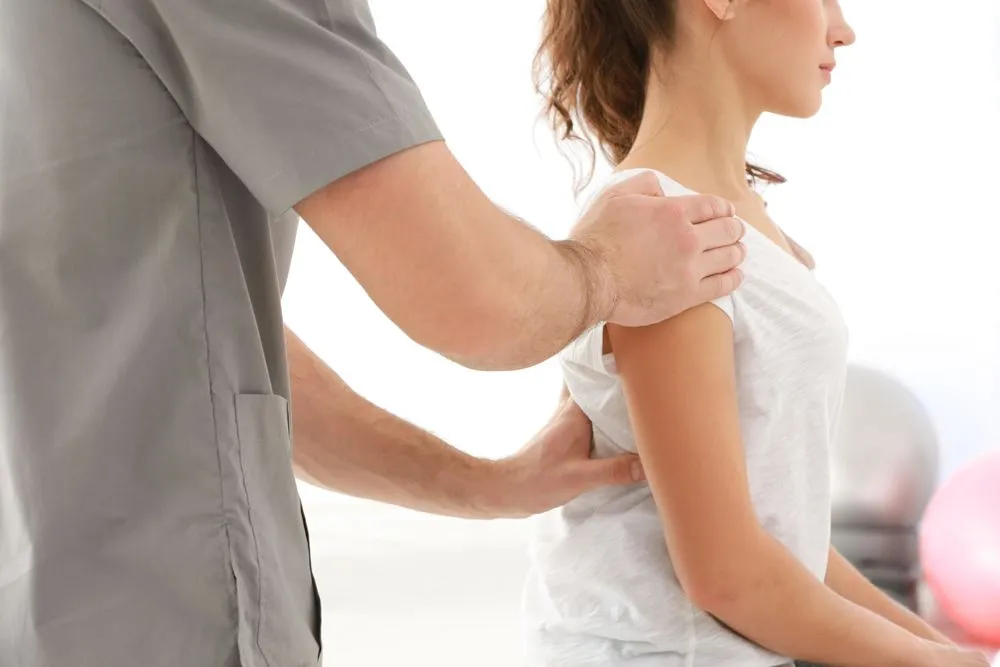 Chiropractic care can be very important for your health. If you're recovering from an injury or if you suffer from back pain, a chiropractor can get you on the path to a healthier life.
Causes of Upper Back Pain
Although back pain usually involves the lower back, upper back issues are still very common. The upper back is connected to numerous muscles and ligaments that are used on a daily basis. Here are some typical causes of upper back pain:
Lifting heavy objects
Muscle strains
Spinal issues
Poor posture
A fractured vertebrae
And more
Many things can cause upper back pain. Simple tasks such as lifting groceries can pull something out of place. If you have upper back pain that won't go away, it's best to seek out a dependable chiropractor in your area. If left untreated, these problems can worsen and severe pain might be involved.
Symptoms
If you're unsure if your back pain is a serious problem, there are some signs to look out for. Many people tend to ignore these symptoms, which leads to more problems down the road. The last thing you'll want to do is not get the treatment you need -- then have to deal with surgeries or other severe problems in the future. The number one symptom is obviously the pain in the upper back. It can be dull or sharp or even might feel like a burning sensation. Stiff muscles are also a symptom to keep an eye on. Symptoms that need immediate attention include weakness in your arms or legs, a numbness feeling, or loss of bladder control. If you don't seek out medical attention for these symptoms, you could be dealing with further problems down the road. Not only can more pain be a consequence, the financial strain is also a factor.
Diagnosis of Upper Back Pain
Upper pain is usually diagnosed by a chiropractor or doctor. They'll ask about the physical activity you're involved with, and if any movement could have caused the pain. Then they'll conduct a physical exam to pinpoint the issue. If needed, the medical professional might take an X-ray or MRI to see if anything is broken. The proper diagnosis is extremely important to find the best treatment plan for your needs.
Visit our Chiropractor in Lincoln NE for Back Pain Relief
If you're looking for a chiropractor in Lincoln NE, then Lott Chiropractic Clinic is your solution! Located on 7111 A Street, Suite 100 in Lincoln NE, Lott is here for all of your chiropractic needs. From small back adjustments to comprehensive solutions to upper back pain, we're here to get you back to a healthier life. Your career, workout routine or even simple daily tasks can take a toll on your muscles and ligaments. If you suspect you have an upper back issue, don't hesitate to give Lott Chiropractic Clinic a call today at (402) 489-0777.