Family Chiropractic Services at Lott Chiropractic
Chiropractic care is a safe and effective way to address conditions in individuals of any age. Our chiropractor in Lincoln, NE works on infants, children, teens, and adults to help them achieve optimal health. Active children can experience a spinal imbalance or a sports injury, requiring non-invasive correction. Chiropractic and the other services offered at our family chiropractic clinic can rebalance the spine, address common childhood injuries and more.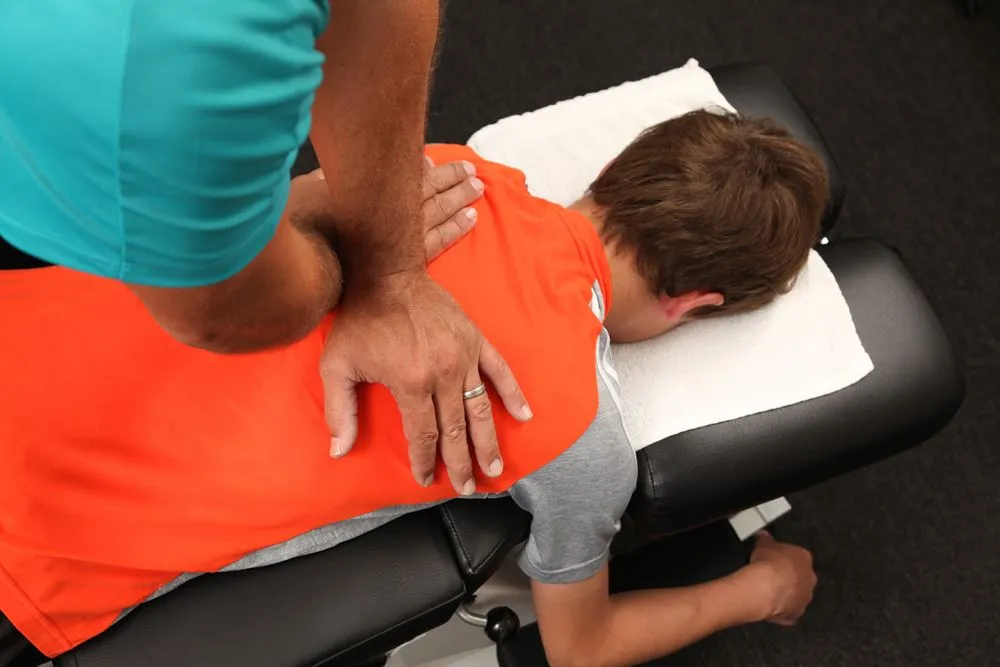 Parents often appreciate our holistic approach that often reduces the need for prescription pain medications, while restoring function. Understand more how chiropractic at Lott Chiropractic can help your family members feel better today.
Our Family Chiropractic Services
Dr. Gregory Lott and our team at Lott Chiropractic offer a range of services to patients. Our family-friendly practice offers natural chiropractic care to address problems that may cause discomfort and reduce mobility or function. Infants, children, and teens have varying developmental needs and based on their individual growth, chiropractic adjustments can serve to promote optimal development and identify and address signs of developmental issues affecting their spinal health. Services available to patients in our practice include:
Chiropractic adjustments
Corrective exercises
Lifestyle recommendations
Auto Accident Treatment
Chiropractic care is a proactive way to manage and improve one's health. It can be used to treat a specific condition or support overall health.
Relax and Restore Your Health
Long-term stress can contribute to many serious health conditions, including high blood pressure, heart disease, and stroke. Stress can impact the well-being of individuals of any age. Regular chiropractic can promote relaxation and a better night's sleep, allowing bodies to recover and repair from physical, mental and emotional stressors. Many patients use chiropractic to address feelings of stress, anxiety, depression and more. Speak to our chiropractor to learn more about chiropractic today.
Our Chiropractor Works with Children
Dr. Gregory Lott uses chiropractic to address the needs of infants, children, and teens. Adults are not the only ones who may need and benefit from chiropractic care. Chiropractic can be used to address birth trauma, spinal health problems that may occur during developmental milestones or typical childhood activities and common childhood conditions. Many parents are unaware that chiropractic can help with issues including:
Difficulty nursing
Colic
Chronic ear infections
Bedwetting
Asthma
Early treatment of spinal imbalances and diagnosed conditions can support the healing process and promote optimal development. In addition, chiropractic as part of preventative wellness care benefits children at all stages of development, as well as adults.
Improve Your Family's Health with Chiropractic Today
Since 1991, Dr. Gregory Lott and Lott Chiropractic have served Lincoln, NE patients and helped to restore their health and vitality. Patients appreciate their holistic approach to wellness, preventative care, and pain management.
Family chiropractic services such as chiropractic treatments, corrective exercise, and lifestyle recommendations can improve your health or that of someone you love. Call Lott Chiropractic at (402) 489-0777 to schedule your initial consultation today.